This one goes out to all of the people going through fertility treatments/procedures in hopes of conceiving. It also goes out to their support system, wife, husband, partner, best friend, roommate- whoever has truly got their back!
It is also dedicated to people who aren't so helpful. I in no way think anyone is being malicious with their comments, but are instead ignorant or unaware of the heartache that is associated with needing medical intervention to reproduce.
I've spoken to over 10 different women who struggle with fertility and are in the process of taking hormones, undergoing testing and procedures, and trying IUI & IVF. As this post is geared towards my own experience as a lesbian, these comments have been made to heterosexual couples who are having trouble conceiving as well.
Also- I can only speak to my own experiences. I know same-sex male couples or men trying to have a child on their own have an extremely hard time as well as eggs and surrogate are a whole 'nother ball game. Sending some love to them too!
Here are the top 10 things to never say to someone going through this process.
"If it's meant to be, it'll happen."

Well then. So if it doesn't happen, it wasn't meant to be? Like what the fuck does that even mean?
"Just relax."

Okay. SO having everyone going through fertility treatments has been to appointments at the clinic for a minimum of 2 months. Appointments are booked based on our cycle days and have no mercy for work meetings, our social lives or our bank accounts.

We get to "try" to produce in a cold, sterile environment where new nurses prick our arms and insert god knows what into our V and all we can do is lay there and hope this is all worth it.

We rearrange our lives to go to these appointments that usually involve tough news and tears. We drive home processing what just happened. And we wake up the next day and do it all over again.

SO- telling us to relax during all of this is insensitive. Believe me, we're trying. Not to mention the recommendations made to improve our fertility. Whole foods, no alcohol, limit caffeine, lose weight…We're trying to reinvent ourselves in hopes that our reproductive system may follow. It is anything but relaxing. If you want me to relax, send me to the spa.
"It will happen when you stop planning."

Oh shit really? Didn't know as a lesbian I could get pregnant by accident? If we didn't plan our appointments based on our cycle days- it wouldn't happen. Ever. If we didn't plan our work schedule around our fertility appointments, it also wouldn't happen. So, telling us to stop planning, is like telling us not to bother. Unless you have some magic we can have?

"Just go to a bar and hookup with a random guy. It's cheaper."

Oh it's cheaper that way? Didn't know that. Pretty sure I identify as a lesbian because I DO NOT want to have sex with men. Despite the temptation of a baby, that's gonna be a hard pass.
"Who's gonna be the real mom?"

Uhhh as opposed to what? The fake mom? We're both gonna be real moms, thanks.
"Do you want one of mine?"

Again, hard. fucking. pass. I want a baby that is part of me or I would have chosen adopting a child who desperately needs a home.
"Maybe it's not in gods plan."

The fuck does god have to do with my reproductive organs?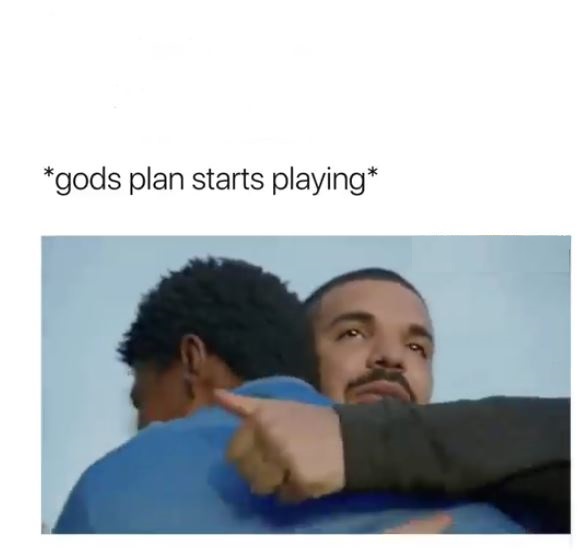 "It's a privilege that IUI and IVF exist.

Thank you- we know. We are extremely thankful to even have the option to have biological children. But it doesn't erase the difficulty and emotional turmoil that comes with this process. So thank you for informing us that we are privileged, but when we're rearranging our lives to accommodate appointments and taking out bank loans to pay for sperm, we don't feel privileged. ALSO- a privilege that we're paying for. Can't forget that part.
"Are you sure you want to put your body through that. It's a lot of hormones."

Trust me. There is no part of me that WANTS to load my body full of hormones. But, if that is the only way then of course I will do it.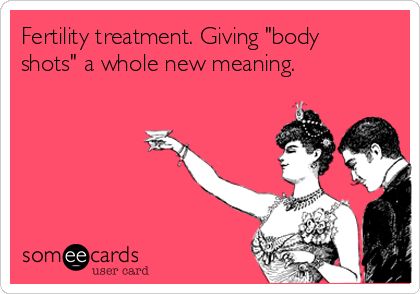 "Have you considered adoption?"

Oh wow. So this one is ignorant on so many levels. Adoption, in most cases, is not easier, faster or less expensive than conceiving via IUI or IVF. Adoption, while it is amazing & important, may not be how we envisioned our lives. So asking us if we've considered adoption is insensitive to the fact that we may be mourning the idea of what we pictured our family/life to look like.

And, you can bet your ass we've considered every.single.option. including adoption
In conclusion, I don't think anyone says any of these things maliciously, they usually just don't understand the heartache and struggle that comes with conceiving in a clinic vs. in your own space on your own terms.